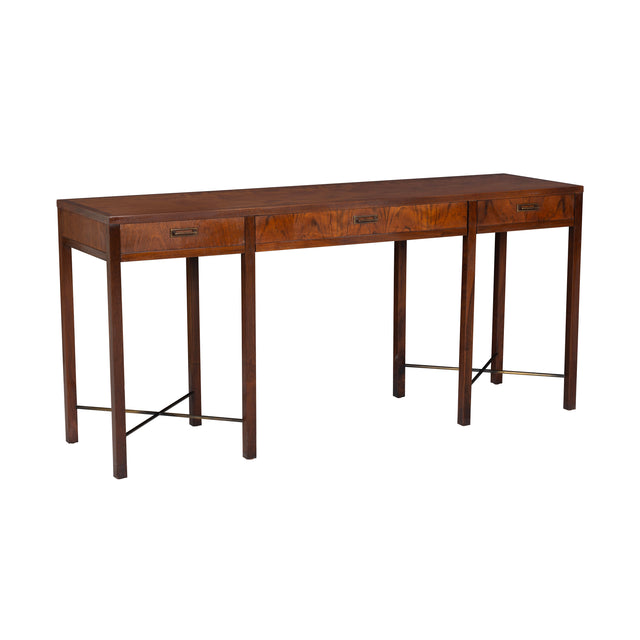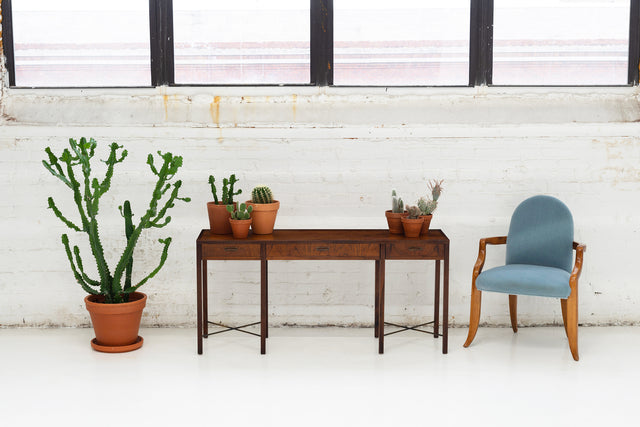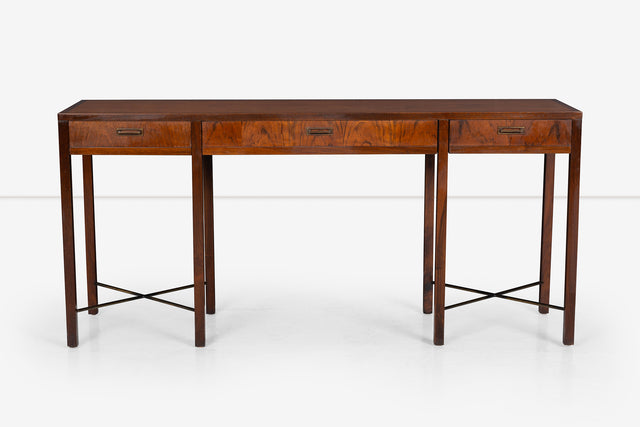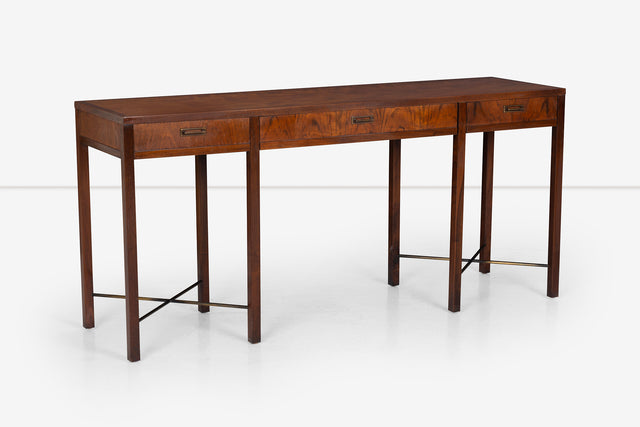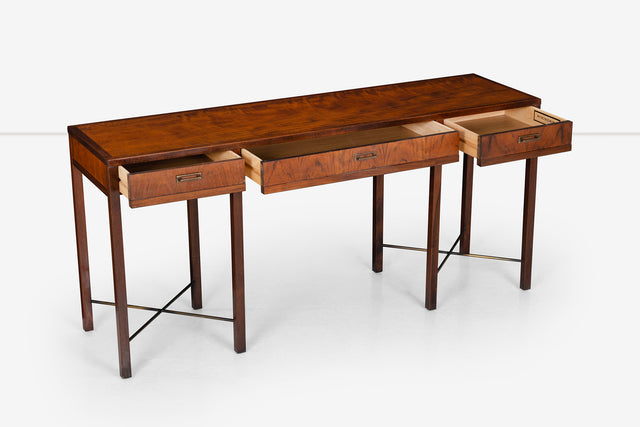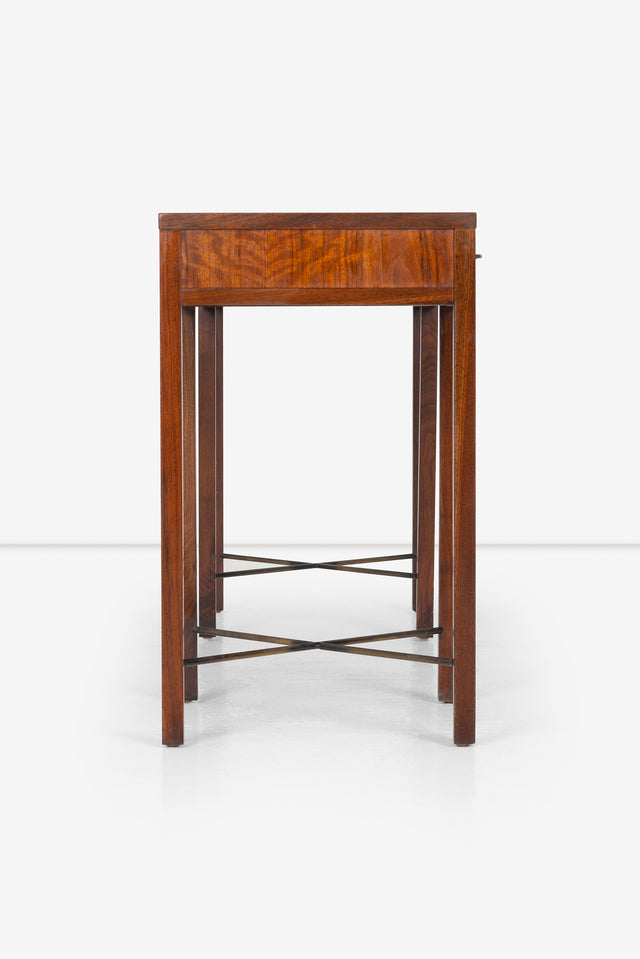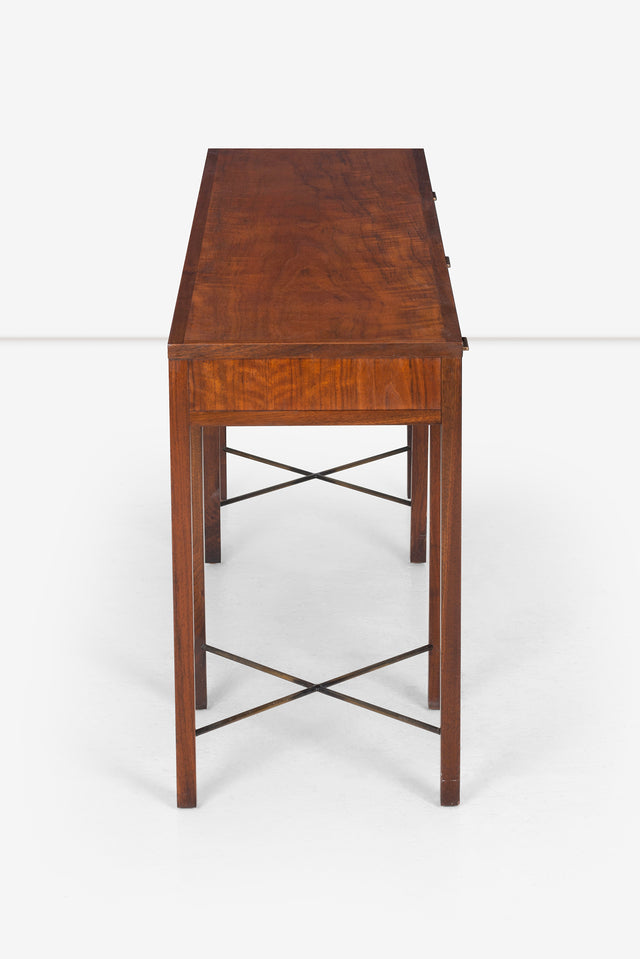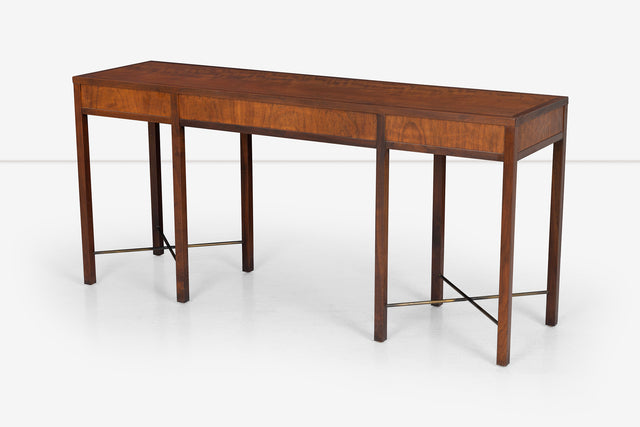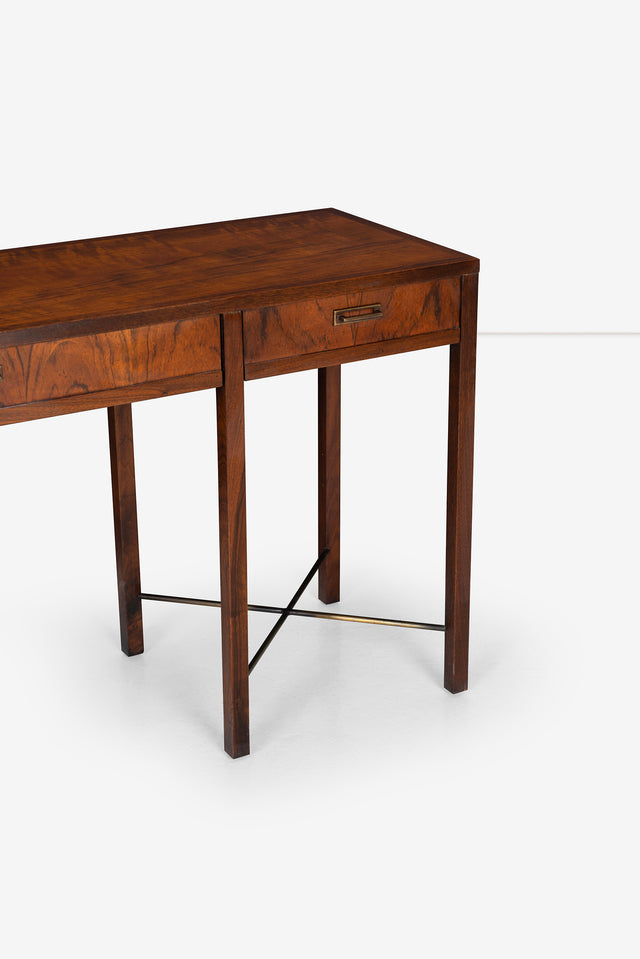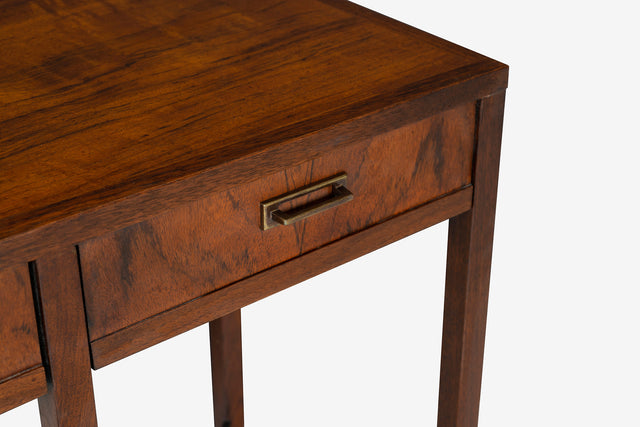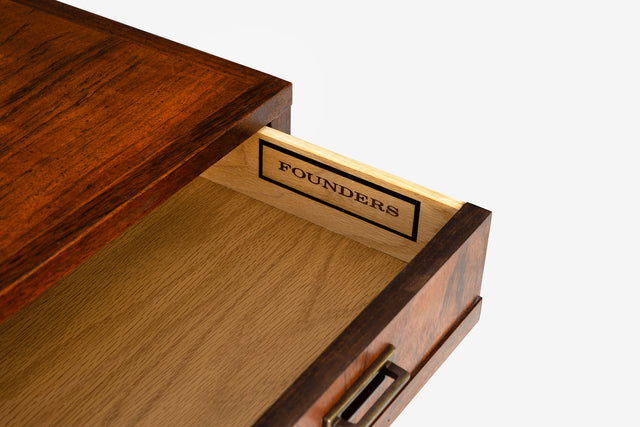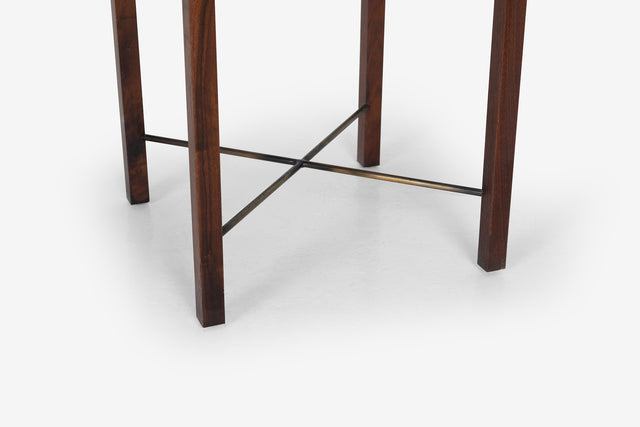 INQUIRE HERE
Circa 1970
United States
Dimensions
H: 27.25"
W: 58.5"
D: 27.25
Introducing a truly exquisite piece by Founders, this captivating console table masterfully melds aesthetics and functionality, making it a must-have addition to any living space. Boasting a luxurious walnut veneer surface, it showcases the distinct fiddleback pattern, a mark of exceptional craftsmanship and natural beauty. This fine console table features three spacious drawers, providing ample storage for your belongings while maintaining a sleek and uncluttered appearance.

A testament to Founders' dedication to design and precision, the console table stands proudly on 2 sets of 4 legs with elegant brass X-base stretchers. This unique structural element not only enhances the table's stability but also adds a touch of sophistication and glamour to its overall design. The gleaming brass finish complements the rich walnut veneer, creating a harmonious balance between the warm wooden tones and the cool metallic accents.

Elevate your home's interior with this stunning console table by Founders, where practicality meets style in a timeless and eye-catching design. Experience the allure of this functional piece, perfect for displaying your favorite décor or simply serving as a stylish surface for your everyday essentials.